Schaerer

Barista Hybrid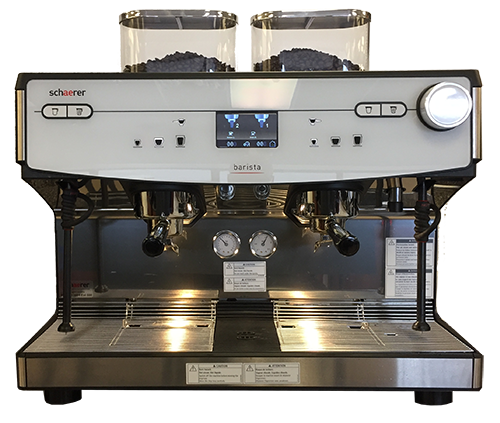 There is surely nothing that says Italian coffee experience and delicious espresso more than a portafilter machine. The Schaerer Barista lends this traditional espresso culture a new dimension: it combines the fundamental principles of a portafilter machine and the skills of a barista with the easy operation and process reliability of a fully automatic coffee machine. The result is perfect Italian espresso – consistent quality from cup to cup!
Integrated Grinder and Tamper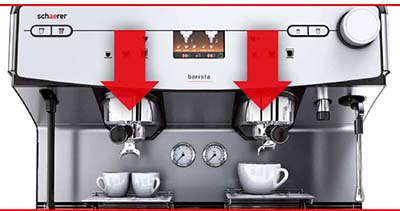 Two integrated grinders grind the coffee directly into the portafilter. Automatic tamping with optimum compression pressure. Brewing-time monitoring with software-supported grind setting.
Two air-cooled bean hoppers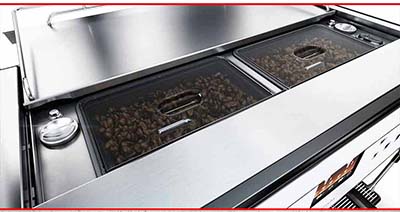 Storage for different types of beans such as espresso and café crème. The external ventilation ensures that the beans are kept perfectly cool and therefore maintains the quality of the beans.
Automatic Steam Wand for Milk Foam and Micro Foam
FineSteam for the fully automatic preparation of hot milk and milk foam in up to three different consistencies. Frothing milk the traditional way using the Automatic Steam Wand.
Touch display for easy operation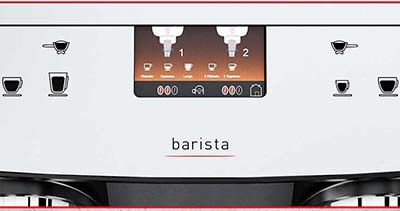 Configuring beverages and setting parameters are a breeze thanks to the integrated touch display
Barista key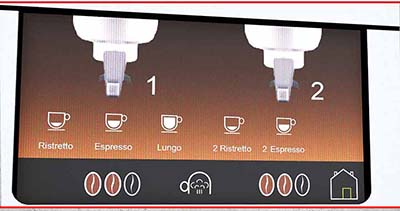 The Barista key can be used to adjust the espresso strength according to the customer's personal preference (+/- 15 per cent).
Knock Box Drawer fits underneath the machine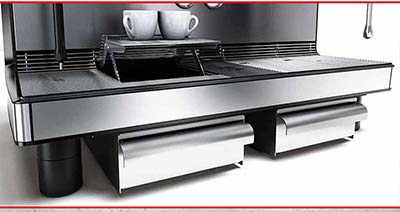 Italian flair and authentic sound effects when you knock the grounds out of the portafilter into the external grounds container. Space-saving design, as the grounds container is located under the machine.
SteamIT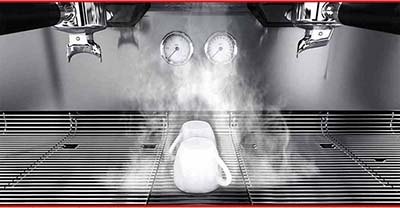 The SteamIT brings up to two cups to the ideal temperature via a steam jet
Automatic Cleaning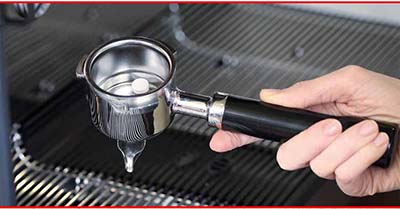 Cleaning the Schaerer Barista is just as easy as preparing beverages: place a cleaning tablet in the portafilter fitted with a backflush disc, insert into the machine and start the automatic cleaning program – done.
Power:
• Receptacle type: NEMA L6-30R
• 208VAC, 30 Amp, single phase
• 3 Prong twist-lock
• Breaker panel: 30 Amp dedicated circuit
• Actual maximum load: 24 Amps